Les pâtissiers et chocolatiers regorgent d'idées pour imaginer des desserts gourmands aux couleurs du printemps. Et cela donne envie, forcément.
Se donner du plaisir au moment du dessert, voilà la meilleure raison pour ne pas acheter des desserts tout faits mais au contraire opter pour un dessert fait maison qui ravira non seulement la famille mais vous aussi.
Alors pourquoi pas avec Le Lingot au Chocolat, qui bien sûr se fait à l'avance. Il y a aussi la Charlotte au Chocolat, un classique, qui en impose, mais qui est très facile à réaliser.
Maintenant, Les recettes de desserts aux fruits sont toujours plebiscitées, surtout  après un repas copieux. Légers et savoureux, ils ont tout bons !
Les desserts aux fruits frais telle cette Mousse aux Fraises, ou, plus léger, la Mousse de Yaourt aux Fraises, ou encore cette Soupe de Framboises et Fraises, Menthe et Basilic sont toutes des préparations faites à l'avance et patientent sans problème au réfrigérateur. Ces desserts seront sans hésitation la cerise sur le gâteau de votre menu de fête.
Alors à très bientôt sur laclassedecuisine.com!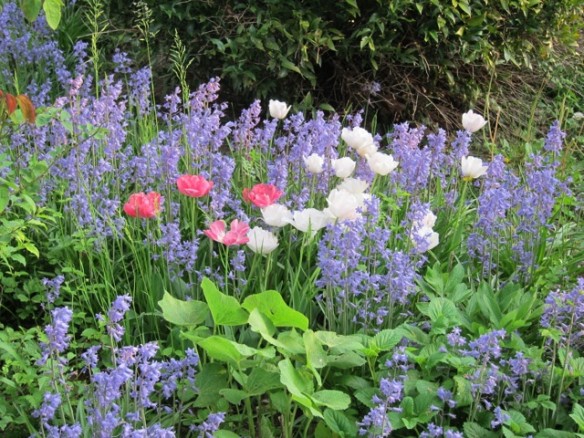 Confectioners and chocolatiers are full of ideas for delicious desserts including the colors of spring. And it makes you desire, of course.
To give us pleasure at dessert time, this is the best reason not to buy ready-made desserts but instead opt for an homemade dessert that will delight not only the family but also you.
So why not making this Chocolate Ingot , which of course is made in advance, otherwise there is also the Chocolate Charlotte, a classic that impresses, but is very easy to achieve .
Now the fruit dessert recipes are always plebiscite, especially after a hearty meal. Light and tasty, they are all good!
Desserts with fresh fruits such as this Strawberry Mousse, or lighter, with this  Yogurt Mousse with Strawberries, or also the Raspberry and Strawberry Soup with Fresh Mint & Basil are all prepared in advance and can wait patiently without problem in a refrigerator. These desserts will be without any hesitation the top of your party menu .
So, See you soon at laclassedecuisine.com !