Avec Côté Table, Festival de Pains, Bread Festival, on est entouré de recettes de pains du monde. On commence bien sûr par la France avec sa fameuse Baguette que l'on peut voir se dresser dans des paniers à travers le monde entier.
La présence du pain dans la vie des hommes ne date pas d'hier. On a la preuve avec ce petit pain appelé Bretzel. Il est absolument délicieux. Sa pâte, pochée dans l'eau bouillante avant sa cuisson au four, le rend moelleux à souhait.
Enfin, le Pain de Maïs, très apprécié en Amérique du Nord, aussi appelé "Corn Bread" est souvent servi en accompagnement d'un plat. Le maïs ne contenant aucun gluten en fait un pain tout indiqué pour ceux qui ne peuvent pas manger du pain classique.
Le pain fait aujourd'hui partie intégrante de la gastronomie. En espérant que vous serez inspirés, régalez-vous et passez un bel été !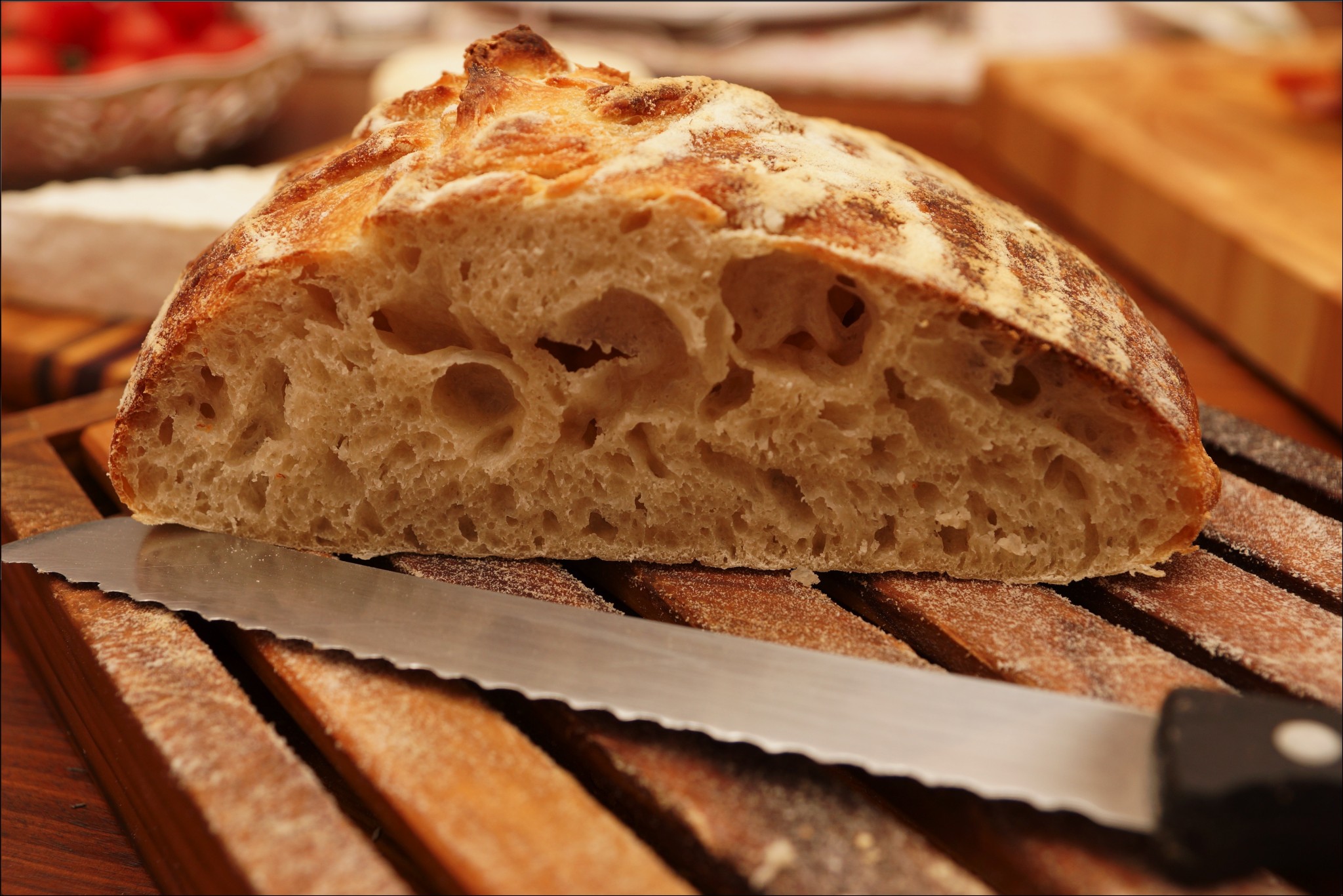 With Côté Table, Festival de Pains, Bread Festival, we are surrounded by bread recipes from around the world. We start of course with France and its famous Baguette that stands in baskets around the world.
The presence of bread in men's lives is not new. Proof of this is manifested through this small bread called Pretzel or Bretzel, a delicious family bread. The dough, poached in boiling water before baking, is soft and fluffy.
Finally, we often serve Corn Bread, a popular bread in North America, as a side dish. Corn contains no gluten, which makes it a perfect bread for those who cannot eat classic bread.
Today, Bread is an integral part of gastronomy. So go ahead and combine them with your dishes, and in the meantime have a lovely summer !