It's clearly summertime. The holiday season that often gathers many guests around the family table. Fortunately, for the cooks, July vegetables are at full maturity. It is easy to prepare simple dishes that remain healthy, delicious and that can be eaten cold or reheated just before serving.
Ratatouille is probably the best of all. Aubergines/Eggplants can also be eaten as shown with these Breaded Aubergines/Eggplant Slices.
Tomatoes, at the best of their flavour, can be stuffed as in this recipe of Cocktail Tomatoes stuffed with 2 cheeses. Now for red, yellow or green peppers, they all feature in our summertime salads and bring a colourful note like with my Peppers Provençale Art.
Have a wonderful Summer, see you then and… Bon Appétit at laclassedecuisine.com !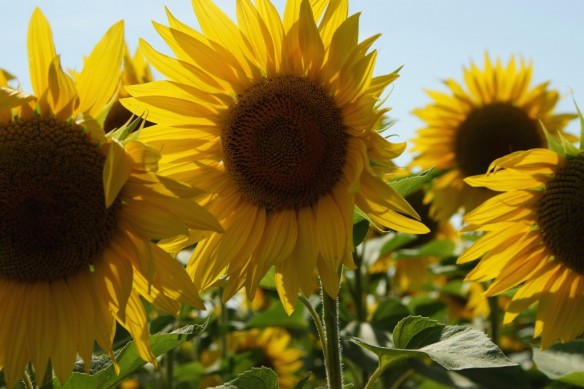 C'est le plein été. La période des vacances rassemble souvent autour de la table familiale de nombreux convives. Heureusement, pour les cuisinières, les légumes de juillet sont à pleine maturité. Il est alors facile de préparer des plats simples mais toujours très bons et qui peuvent se manger froids ou se faire réchauffer au dernier moment.
La Ratatouille est sans doute le meilleur de tous. Mais les aubergines se mangent aussi gratinées comme ici avec ces Tranches d'Aubergines Panées.
Les tomates, au mieux de leur saveur, on peut les farcir comme dans cette recette de Tomates Cocktail Farcies aux 2 Fromages. Quant aux poivrons rouges, jaunes ou verts, ils figurent dans toutes les salades et apportent leur note colorée à toutes les garnitures. Optez pour ces Poivrons à la Provençale.
Très bel été, rendez-vous à la rentrée et … Bon Appétit sur laclassedecuisine.com !