As a celebration of this 3rd Year full of shared pleasures I am going to share the use of fresh herbs or dried spices in French cooking. Your food will be tasteful, colourful and also more healthy.
Herbs are the leaves and tender stems of a plant, and spices are dried seeds, roots, or bark. They are lovingly cultivated in gardens, pots and window boxes all over France. Herbs have played a central role in French cuisine for hundreds of years and still do.
Soups are the most traditional appetizer for a meal in France and the variety of French soups is astonishing. Try this Cream of Ceps or this Cauliflower Cream with Prawns in Hazelnuts, both of them in season. There are many other appetizing first courses to choose from such as Peppers Provencal Art and Breaded Baked Aubergines. So…
Bon Appétit at Laclassedecuisine.com !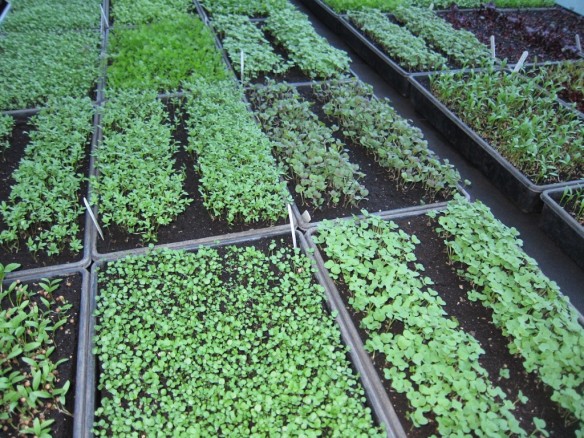 Pour fêter cette 3e année pleine de plaisirs partagés parlons de l'utilisation des herbes fraîches et des épices dans notre cuisine, pour un goût extraordinaire, coloré et aussi plus sain.
Les herbes sont les feuilles et les tiges tendres d'une plante, et les épices sont les graines séchées, les racines, ou écorces. Les herbes sont cultivées avec amour dans les jardins, dans des pots et des jardinières dans toute la France. Ils ont joué un rôle central dans la cuisine française depuis des centaines d'années et le font encore.
Les soupes sont l'entrée la plus traditionnelle pour un repas en France et la variété des soupes françaises est étonnante alors pourquoi ne pas essayer tout de suite ce Velouté de Cèpes ou cette Crème de Chou-fleur aux Langoustines et aux Noisettes, toutes deux bien de saison. Mais il y a beaucoup d'autres entrées appétissantes et de choix comme ces Poivrons à la Provençale et ces Tranches d'Aubergines Panées. Alors …
Bon Appétit sur Laclassedecuisine !