Comme cela fait exactement un an que j'ai commencé à éditer mon site culinaire, et que grâce à vous toutes et tous, je me sens toujours autant animée par cette passion pour la cuisine, je vous propose de FETER cela avec l'histoire des Cupcakes… Site bilingue oblige!
Ces pâtisseries cuites dans un moule de la taille d'une tasse, débarquées des Etats-Unis ou de Grande Bretagne, on ne sait plus trop, s'invitent à l'heure du goûter pour un tea-time.
La Grande Bretagne a son "Cup Cake Week" et pourtant, les cupcakes, ce sont ces petits gâteaux au glaçage et à la décoration colorés qui nous viennent bien d'outre Atlantique.
On les confond souvent avec les muffins, mais la pâte du cupcake est plus fine et friable; et le glaçage est inexistant sur le muffin. Il se déguste au petit-déjeuner et non au goûter ou au dessert comme le Cupcake.
Ensuite, l'unité de mesure servant à la préparation de ce petit gâteau est la tasse (cup). La recette de base pour cette génoise est justement d'1 tasse de beurre, 2 tasses de sucre, 3 tasses de farine et 4 oeufs.
C'était enfin pour faire plaisir à leurs enfants que les mères américaines décoraient les cupcakes d'un glaçage sucré et surtout coloré. Leur petite taille et leur joli minois leur valent d'ailleurs le nom de 'Fairy Cake' (gâteau de fée) en Grande-Bretagne. Alors célébrons ensemble cette 1ère année avec cette recette facile de Cup cake rouge Satin que vous ferez pour vous-même, vos enfants, et qui plaira à tout le monde.
Alors retrouvons-nous vite sur La Classe de Cuisine !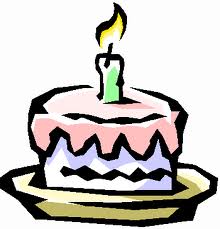 It has been exactly a year I started editing my Culinary website, and thanks to all of you, I still feel animated by the passion for cooking. I would like to CELEBRATE this by sharing a history of Cup Cakes… Bilingual Website obliges !
Baked in a mold the size of a cup, these pastries come from the United States and not from England, and they are enjoyed at teatime.
England has its Cup Cake week, and yet, the cupcakes themselves, with their frosting and colorful decoration come from the United States.
They are often confused with muffins, but the cupcake batter is thin and friable and the icing on the muffin is non-existent. The muffin is eaten at breakfast time whilst the cupcake is eaten as a dessert or snack.
The unit of measurement used in the preparation of the cupcake is the cup! The basic recipe for this sponge cake is just 1 cup butter, 2 cups sugar, 3 cups flour and 4 eggs.
Finally, It was to please their children that American mothers decorated cupcakes with icing sugar and colorful decorations. Their small size and good looks earned them elsewhere the name of 'Fairy Cake' in Great Britain. So let's celebrate with this easy recipe of Red Velvet Cupcakes that you will make to please yourself, your children and everybody.
So see you soon at La Classe de Cuisine !