Dishes that are slow-cooked and simmered remind us of the easy summer days when cooking was made of a few simple acts.
With plenty of gourmet ideas in the Fall, we do not necessarily want to spend hours in the kitchen or find rare ingredients.
Associating fresh ingredients and following up on those gourmet ideas are the hallmarks of this week. Colorful, fragrant, quick to prepare, the Paupiettes Osso Buco Style and Nordic Fish Stew are generous recipes. They are so good that they are likely to make ​​a big buzz. These dishes are perfect for small and large tables, healthy, easy to cook, easy to digest and low in calories. So…
Bon Appétit at Laclassedecuisine.com !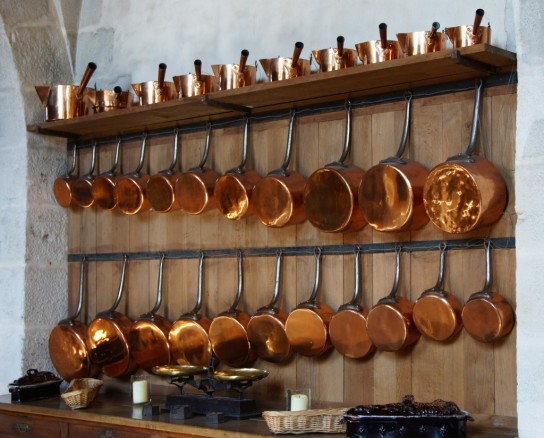 Des plats qui se cuisinent tout seuls, des gestes simples, la cuisine en cette saison d'automne c'est presque encore les grandes vacances au menu…
Des idées gourmandes nous en avons beaucoup mais nous n'avons pas envie de passer des heures en cuisine, ni de dénicher des ingrédients rares.
Associer des produits frais et suivre nos idées gourmandes seront les maîtres mots de cette semaine. Colorées, parfumées, vite préparées, ces recettes de Paupiettes façon Osso Buco et de Blanquette de Poissons Nordiques sont des recettes généreuses et goûteuses… dont on fait tout un plat. Parfaites pour les petites et grandes tables, toujours saines, faciles à digérer et avec peu de calories. Alors…
Bon Appétit sur Laclassedecuisine.com !