Making sure we have a quick, easy and nice dish ready ahead is something we all love. Sometimes, it might seem difficult to get ready in the morning and make your dinner too.
We often have to cook ahead to accommodate our families' busy schedules . Duck Liver Terrine and this Three Meat & Hazelnut Terrine are just the ticket for an easy, made-ahead, elegant lunch or dinner.
Having an elegant ready-ahead Terrine takes a bit of time, but is actually rather easy and pleases everybody.
Terrines are great ready-made dishes for large gatherings. They make great dishes that can be accompanied in multiple ways. Alternatively, they could be well portioned into small portions for starters or even canapés ! so…
Bon Appétit at Laclassedecuisine.com !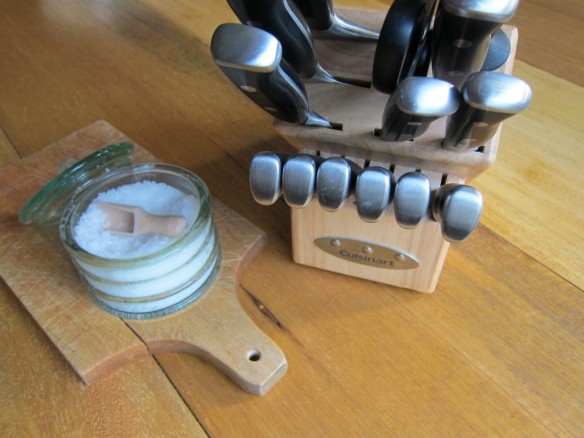 Etre sûr de pouvoir disposer d'un plat rapide, facile à faire et à préparer à l'avance, est quelque chose que nous aimons tous. Nous avons souvent à cuisiner en nous adaptant aux horaires chargés de nos familles.
La Terrine de Foie de Canards et la Terrine aux trois Viandes & Noisettes sont le billet gagnant pour un déjeuner ou dîner fait à l'avance, facile et élégant. La préparation d'une terrine est assez facile, et surprendra toujours agréablement vos convives.
Les terrines sont les meilleurs plats à préparer avant les grands rassemblements familiaux. Elles peuvent être accompagnées et servies de multiples manières. Alternativement, ces terrines peuvent également être présentées en petites portions pour un service individuel ou même sur des canapés! Alors…
Bon Appétit sur laclassedecuisine.com !