Each year, after Thanksgiving has passed, we usually find ourselves with a lot of left overs. As it always falls on the fourth Thursday of November, we are able to reinvent our traditional American dishes with earthy and healthy harvest foods…Too much Cranberries and Sweet potatoes ? Try this succulent Sweet Potato & Cranberry Gratin.
Using turkey left overs, enjoy these nice Turkey & Melted Swiss Cheese Slices. This is how you make the most of November, after Thanksgiving. And last but not least, these Pumpkin & Chocolate Brownies are just to die for. That is why…
Bon Appétit at laclassedecuisine.com !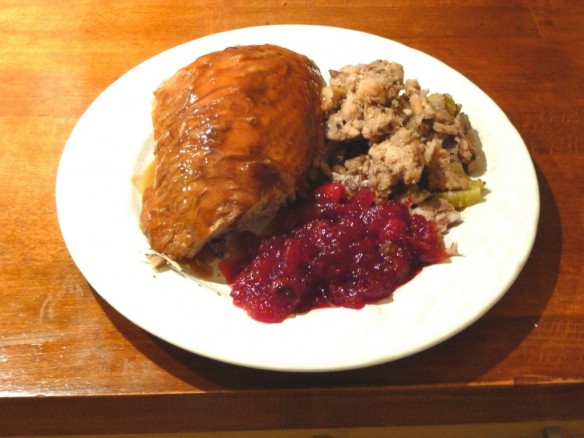 Chaque année, quand Thanksgiving est passé, nous nous retrouvons généralement avec beaucoup de restes. Après cette fête du quatrième jeudi du mois de Novembre, pourquoi ne pas inventer des plats qui utilisent ces aliments traditionnels et de saison de Thanksgiving ? Trop de canneberges et de patates douces ? Essayez ce succulent Gratin de Patates Douces et Canneberges.
L'utilisation de restes de dinde est facile avec ces belles Tartines de Dinde & Fromage Suisse. Voici comment tirer le meilleur parti de Novembre, après Thanksgiving, ou encore le Merci Donnant. Et enfin, essayez aussi ces succulents Brownies Chocolat / Citrouille !
Alors, Bon Appétit sur laclassedecuisine.com!