Parmesan cheese is a cheese with tradition that adds crispness to dishes.
Parmesan evokes the charm of Italy. So why not find its splendor by adding this precious cheese to pasta or zucchini like in my Zucchini & Parmesan Gratin…
It melts well at high temperature and provides both a fragrance and inimitable color .
How does one make Parmesan? By an additional heating allowing the curd to remove more whey and extend its shelf life. Once the curd is solid, it is deposited into a solution of brine, after which the outer layer is stronger and ready for refining. This refinement can last from 6 months to several years.
Its light scent of cream, milk or plain yogurt gives a special flavor to the parmesan cheese that is very present in my recipe of Parmesan Flans that you can serve as is, served with a tomato coulis, or with any meat…
And see you soon at laclassedecuisine.com !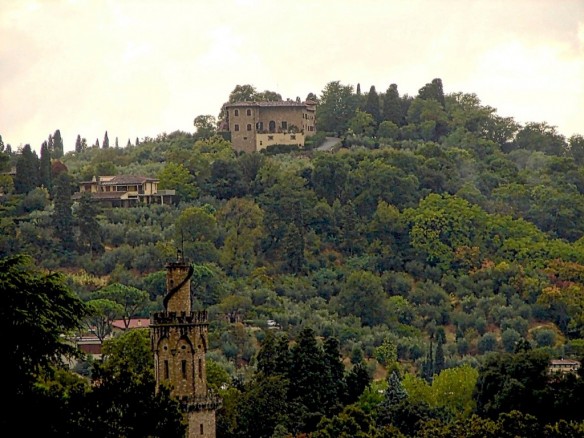 Le Parmesan est un fromage de tradition qui donne du mordant aux plats.
Qui dit Parmesan, évoque du même coup les charmes de l'Italie. Alors pourquoi ne pas retrouver ses splendeurs en ajoutant ce précieux fromage à vos pâtes, ou à des courgettes comme ici dans mon Gratin de Courgettes & Parmesan…
Comme Il fond bien et gratine à température élevée, il procure à la fois un parfum et une couleur inimitables.
Comment se fabrique le Parmesan ? Par le chauffage additionnel du caillé qui permet d'éliminer davantage de petit-lait et d'allonger la durée de conservation. Une fois le caillé pris, on le dépose dans une solution de saumure, après quoi la couche extérieure sera plus ferme et prête pour l'affinage. Cet affinage peut s'étaler de 6 mois à plusieurs années.
Son léger parfum de crème, de lait ou de yogourt nature, donne au parmesan un arôme tout particulier, très présent dans ma recette de Flans au Parmesan que vous pouvez servir juste accompagnés d'un coulis de tomates, ou avec une viande.
Et, à très bientôt sur laclassedecuisine.com !