Toutes les occasions sont bonnes pour transmettre à nos enfants le goût du savoir et le plaisir des saveurs. Amusons-nous avec les symboles de Pâques, au rythme des ingrédients de saison, avec des préparations faciles et ludiques.
Pâques désigne la fête chrétienne et de nombreux symboles la représentent comme par exemple l'oeuf qui reste une tradition forte dans le monde entier. D'abord simple oeuf dur coloré offert pendant l'antiquité en passant par les prestigieux oeufs de Fabergé qui ont conquis la cour de Louis XIV, le chocolat a sa préférence depuis le XVIII ème siècle. N'oublions pas cependant que l'oeuf symbolise la naissance, la renaissance et la vie.
Retrouvons-nous donc pour un coaching en famille en préparant ensemble des Oeufs Cocotte-Carotte comme entrée, notre plat tout simple mais tellement bon avec cette Cocotte d'Agneau Pascal et pour finir une gourmandise avec ces Fondants au Chocolat si faciles à préparer et qui enchanteront toute la famille. Faites participer les enfants, ils vont adorer et à bientôt donc, sur la Classe de Cuisine !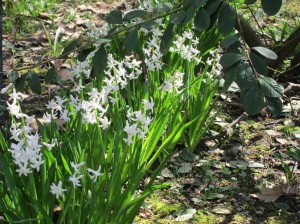 Any occasion is good to give our children a taste for knowledge and fun flavors. Let's have fun with Easter symbols, in rhythm with seasonal ingredients and with easy and fun preparations.
Easter refers to the Christian feast and many symbols represent it such as the egg that remains a strong tradition throughout the world. At first it was a coloured hard-boiled egg offered in Antiquity, then came the prestigious Faberge eggs that won King Louis XIV and his court. The chocolate has its preference since the eighteenth century. Do not forget, however, that the egg symbolizes birth, rebirth and life.
So lets meet like a family coaching, preparing all together Carrot-Eggs Cocotte as an input. So simple but so good is the Easter Cocotte of Lamb Shoulder as our main dish, and finally a treat with these Chocolate Fudges, so easy to make but so enchanting for the entire family. Get the kids involved, they will love it and see you soon at La Classe de Cuisine !