Vegetables are abundant, more varied and cheaper than before. It's time to enjoy summertime. Try getting cucumbers to make this Cucumber & Goat cheese Salad. My Spring Risotto recipe brings great satisfaction thanks to the asparagus, spring onions and peas.
The method of cooking this risotto, different from the one we usually know, makes it particularly digestible and gives it a delicate flavour. So go ahead and…
Bon Appétit at laclassedecuisine.com !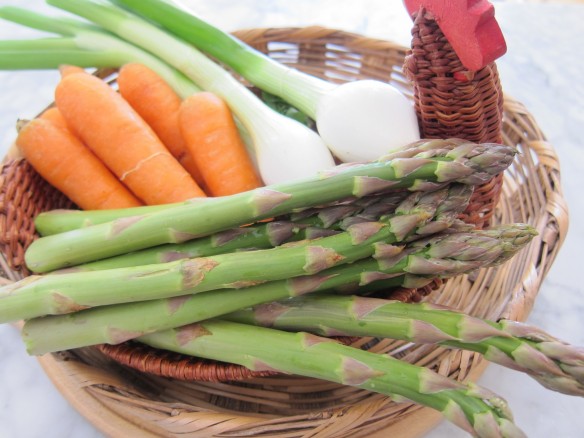 Les légumes se font abondants, plus variés et moins chers. Les concombres, excellents en salade, comme dans cette Salade de Concombre au Chèvre. Les asperges, les oignons de printemps et les petits pois constituent aussi d'excellents accompagnements comme ici avec ma recette de Risotto Printanier.
Le mode de cuisson de ce risotto, different de celui qu'on connait habituellement, le rend particulièrement digeste et de saveur delicate. Alors n'hésitez plus et…
Bon Appétit sur laclassedecuisine.com !