Voici la dernière Newsletter avant la pause estivale… Rapides, économiques, tout le monde en raffole ! Salées ou sucrées, les tartes permettent de profiter des fruits et légumes de saison tout en se faisant plaisir.
Les tartes ont des talents cachés ! Elles sont une façon de rendre attractif les légumes et fruits ou d'accommoder les restes.
Les tartes permettent de faire manger des légumes aux enfants, d'avoir un repas vite prêt que tout le monde apprécie ou de régaler en dessert lorsque l'on reçoit.
Enfin, Une part de tarte salée servie avec une salade constitue même un repas léger parfait. 
Vous l'aurez compris, ce que je vous propose avant de nous quitter pour mieux nous retrouver à la fin de l'été, ce sont des recettes de tartes !
Des recettes comme la Tarte à l'Oignon de maTante Anita, la Tarte aux Tomates, Pesto Rouge, et Gruyère, la Tarte de Poulet, Aubergine & Citron vert ou encore cette délicieuse Tarte aux Courgettes… qui sont des tartes pour tous les jours et des recettes de tartes pour recevoir. En version sucré, nous avons la Tarte aux Fruits Juteux, la Tarte au Citron et bien sûr la Tarte aux Abricots et Crème d'Amande que l'on peut aussi essayer, comme j'aime le faire, en Tartelettes.
Je vous ai donc concocté une belle sélection de recettes de tartes plus alléchantes les unes que les autres avec en prime, des recettes de Pâtes Salées et Pâtes Sucrées.
Alors, retrouvons-nous tous les jours pendant l'été sur LaClassedeCuisine.com !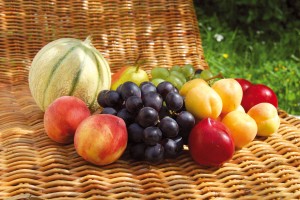 Here is the last Newsletter before Summer break… Fast, economical, everyone loves them! Sweet or savoury tarts can help enjoy the fruits and vegetables of the season while having fun.
Tarts have hidden talents! They are an attractive way to accommodate vegetables, fruits or leftovers.
Tarts allow children to eat vegetables, to have a fast meal that everyone appreciates and enjoy dessert when receiving guests.
Finally, a piece of tart served with a salad is a perfect light meal. I am sure you understood that before summer break, and to better meet again at the end of the summer, these are all Tart recipes!
Recipes like the Onion Tart from Aunt Anita, theTomato, Pesto Rosso & Grated cheese Tart, the Chicken, Eggplant & Lime Tart, and not to mention this delicious Zucchini Tart. These are Tarts for everyday and for entertaining. As a sweet version we have the Juicy Fruit Tart, the Lemon Tart and of course the Apricot & Almond Cream Tart that we also can bake, like me, as Tartelettes. Luckily, I have created a nice selection of recipes and each one is more attractive than the other. On top of that, I give you here nice Savoury Tart Crusts Recipes and Sweet Tart Crusts Recipes.
So, let's meet every day during summer at LaClassedeCuisine.com !