Cette pâte pressée cuite au lait cru de vache est un produit fait dans les alpages de stations célèbres comme Val d'Isère, Courchevel ou encore La Plagne. Le Beaufort est produit exclusivement en Savoie et en zone de haute montagne.
Il en existe deux qualités; une dite "d'été" et une dite "de chalet d'alpage". La deuxième est la plus exigeante et la plus traditionnelle, cerclée de bois qui donnera la forme concave de la meule.
Après le salage, le fromage est affiné en cave à 10°C pendant 5 à 12 mois. C'est celui que je vous propose aujourd'hui, ajouté à ce Gratin Blettes & Beaufort auquel il donne ce goût fin et recherché.
Enfin, Le Beaufort présente des qualités nutritionnelles intéressantes puisqu'il est six fois plus riche que le lait ou le yaourt. Le Beaufort couvre les deux tiers de l'apport journalier recommandé en calcium et…  C'est le fromage idéal pour les enfants et les sportifs !!!
Alors, Bon Appétit sur laclassedecuisine.com !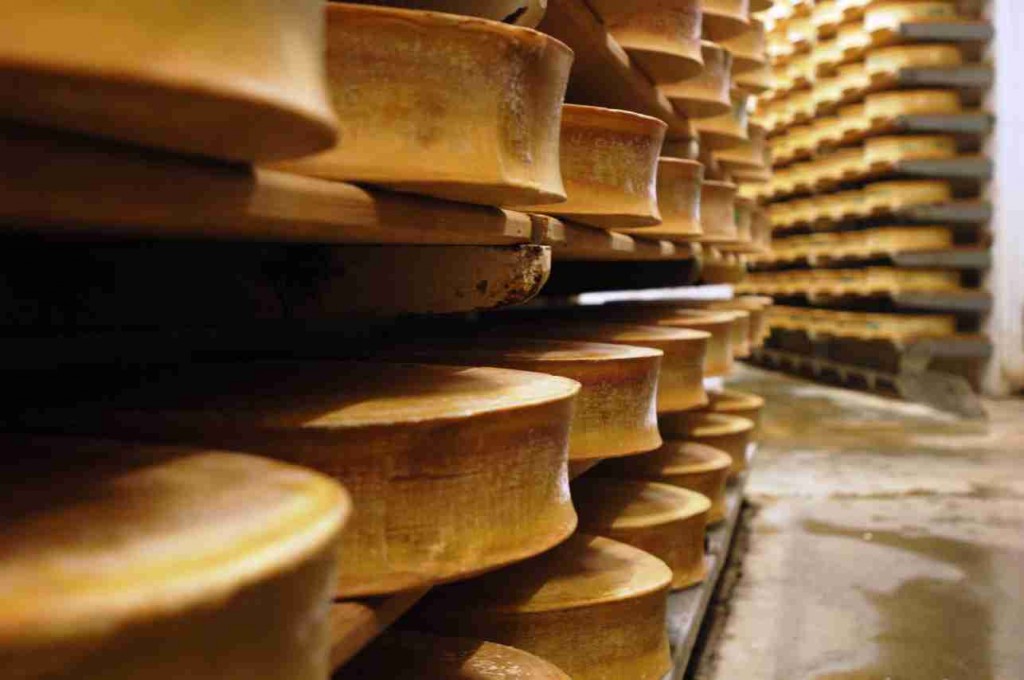 This hard cheese cooked with raw cow milk is a product made in the famous Alpine resorts that are none other than Val d'Isere, Courchevel and La Plagne. Beaufort is produced exclusively in French Savoie Region and in high mountain area.
There are two qualities; A "summer" and an "Alpine chalet". The second kind is the most demanding and the most traditional, ringed with the wood that creates the concave shape of the wheel.
After salting, the cheese is refined in the cellar at 10 ° C for 5 to 12 months. I recommend you today to add this cheese to the Chard & Beaufort Cheese Gratin recipe to which it will give that fine and desired taste.
Finally, Beaufort has interesting nutritional properties, as it is six times richer than milk or yogurt. Beaufort covers two-thirds of the recommended daily intake of calcium and … This is the perfect cheese for children and athletes!
So, Bon Appétit at laclassedecuisine.com !