We know eggs can be cooked in a thousand different ways and also contain many benefits. Low prices make eggs convenient while they are also low in calories. We know that we can fry them, cook them in a cocotte, boil them and find them in many desserts! A British study has also shown that eggs may contribute very little to the accumulation of blood lipids.
That's why I want to tell you about a tasty dessert, ideal after a light meal, even for those watching their cholesterol. Try this easy recipe for a Egg Custard that complements the intake of protein but also of calcium. Don't forget to make our favorite, healthy omelettes: Crazy Rocket Salad Omelet, Turnover Aniseed Omelet And…
See you soon at Laclassedecuisine.com !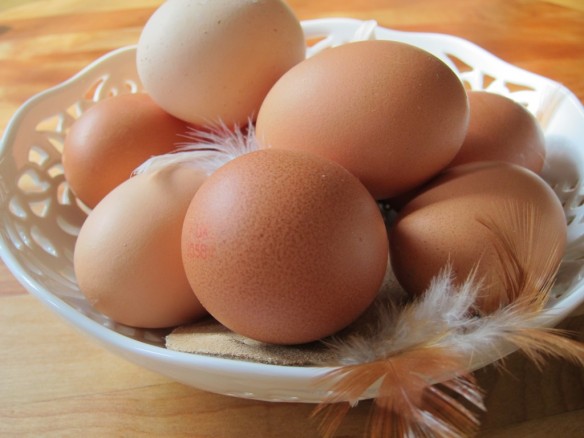 Nous savons que les oeufs se cuisinent de mille façons et contiennent plein de bienfaits. Nous savons aussi qu'on les cuisine en cocotte, au plat, mollets mais qu'ils sont aussi très présents dans de nombreux desserts ! Son faible prix le rend incontournable et il est peu calorique en plus de cela. Voilà pourquoi je veux vous parler d'un dessert savoureux, ideal après un repas léger, même pour ceux qui surveillent leur cholesterol, les Oeufs au Lait .
Une étude britannique a d'ailleurs montré que les oeufs contribueraient très peu à l'accumulation de lipides sanguins. Mettons les oeufs en vedette qui complètent les apports nécessaires en protéines mais aussi en calcium. Ne nous privons plus des omelettes avec l' Omelette Folle à la Roquette et l'Omelette Chausson Anisée. Et…
Retrouvons-nous vite sur Laclassedecuisine.com !