Days are still short, and summer is a distant memory, but I have got the perfect tip to bring sunshine back into your life. For a zesty twist on your cheeses, one can have biscuits or even better… Top small Baguettes and Ciabattas.
Very little specialized equipment is required, that is why you should not hesitate to make your own breads. Add a bit of sparkle to your dinner table with a bottle of French Beaujolais or Red Chianti and…
Bon Appétit at laclassedecuisine.com !
Picture taken 2 weeks ago during my journey to Canada !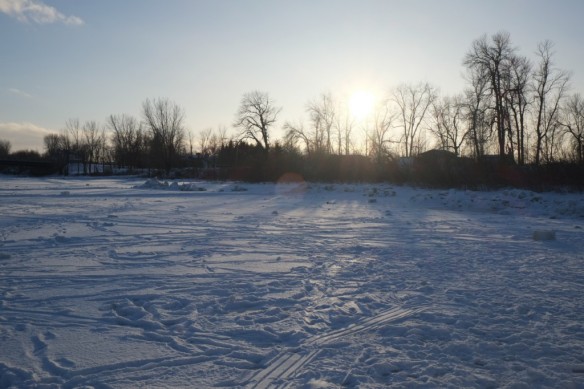 Photo prise il y a 2 Semaines lors de mon séjour au Canada !
Les jours sont encore courts, et l'été n'est plus qu'un lointain souvenir, mais j'ai là l'astuce idéale pour faire entrer un peu de soleil dans votre vie d'hiver. Pour donner une touche épicée à vos fromages, prenez les meilleurs biscuits ou encore mieux … les meilleures petits Baguettes et des Ciabattas.
Très peu d'équipement spécialisé est nécessaire, c'est pourquoi n'hésitez pas plus longtemps et faites vos propres Baguettes et ajoutez un peu de peps français à votre table avec une bouteille de Beaujolais ou encore un Chianti pour un succès assuré et …
Bon Appétit sur laclassedecuisine.com !