Hier soir a été pour moi une soirée inoubliable puisque passée au Manoir aux Quat'Saisons.
Raymond Blanc, le propriétaire du Manoir aux Quat 'Saisons est un chef cuisinier français, particulièrement célèbre au Royaume-Uni. Il présente régulièrement des séries d'émissions consacrées à la cuisine ou à la restauration à la télévision britannique.
Le menu d'hier soir: un enchantement.
Les vins: divins.
et l'ambiance: extraordinaire.
La cuisine est inventive, et surtout organique, avec de nombreux aliments provenant directement du potager que j'ai eu la grande chance de pouvoir visiter. L' objectif de Raymond Blanc est de répandre la philosophie française de la « bonne nourriture au centre du bien-vivre » au Royaume-Uni. Son désir est de créer et de servir des aliments pouvant être appréciés par tout le monde.
Cette philosophie, nous l'aimons tous et c'est pourquoi je vous propose aujourd'hui un dessert inspiré de mon menu d'hier soir, dont nous trouvons tous les ingrédients si facilement et qui est très frais et délicieux. Il s'agit de la Soupe de Framboises et Fraises, menthe fraîche et basilic.
Et à très bientôt sur la Classe de Cuisine !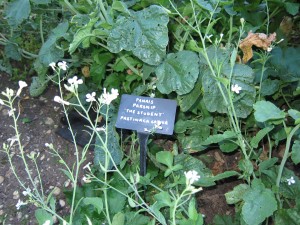 Yesterday evening was a memorable evening for me because spent at le Manoir aux Quat'Saisons.
Raymond Blanc, owner of le Manoir aux Quat 'Saisons is a French chef, particularly famous in the United Kingdom. He regularly presents a series of programs devoted to the kitchen or catering to British television.
Our Menu last night : enchantment.
Wines: divine.
and atmosphere: extraordinary.
The cuisine is inventive, especially organic, with many foods directly from the garden that I had the great opportunity to visit. The goal is to spread Raymond Blanc's French philosophy of "good food at the center of well living " in the UK. His desire is to create and serve food that can be enjoyed by everyone.
This philosophy, we all love it and that's why I am proposing today a dessert inspired by my menu of last night. We can find all the ingredients so easily and it is refreshing and delicious at the same time. It is the Raspberry and Strawberry Soup with fresh mint and basil.
And let's meet soon at La Classe de Cuisine !