Les couronnes de l'Avent affichent la couleur depuis le début du mois. Tout s'illumine à la tombée de la nuit comme par magie.
Dans la chaleur des cuisines, on hume déjà les délicieux arômes d'épices de cannelle, de miel ou d'orange. On a confectionné avec amour les incontournables petits gâteaux de Noël, offrant autant de saveurs que de formes variées.
Maintenant, on prépare avec gourmandise les terrines de foie gras de canard, la dinde aux cèpes ou encore la bûche au chocolat. Les enfants décorent le sapin et nous nous apprétons à nous mettre en tenue de soirée.
Beaucoup plus simplement, mais tout aussi finement et sainement, nous préparons des Petits rouleaux de Foie Gras en entrée. Il n'est pas si calorique qu'il en a l'air et son apport en lipide est d'excellente qualité. Il est très bien pourvu en fer et particulièrement riche en vitamine A, indispensable à la peau et concentré en vitamine B9, notre allié anti-anémie. Accompagnez-le d'une belle salade colorée de mâche et roquette.
La suite de notre menu avec le Filet de Boeuf et sa Purée au beurre de gingembre, tellement dynamisante… L'incontournable dessert au chocolat que l'on hume déjà quand on le fond, on le mélange, on le savoure, car il est notre péché gourmand. Vous le trouverez en classique revisité avec la Bûche Tiramisu dans le Menus Décembre.
Alors à très vite sur la Classe de Cuisine !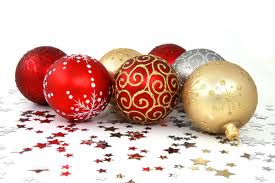 The Advent wreaths show their colors throughout the month of December. By nightfall, lights illuminate like magic.
In the heat of kitchen, one can already smell the delicious aromas of spice cinnamon, honey or orange. The inevitable Christmas cookies were made with love, offering many flavours and shapes.
Now one greedily prepares terrines of foie gras, turkey with mushrooms or the chocolate log. Children decorate the Christmas tree and we are about dress up for the evening.
Much simpler but equally fine and healthy, we prepare Small Foie Gras Rolls. It is not so calorific as it looks and lipid intake is of excellent quality. It is very well equipped with iron and particularly rich in vitamin A, essential for our skin and concentrated in vitamin B9, our ally anti-anemia. Serve this with a nice colorful salad of lettuce and rocket.
Carrying on with our menu is a Beef Fillet with its ginger buttered mashed potatoes, so uplifting… Ending with the inevitable chocolate dessert because it is the gourmet sin, one smells the chocolate in the background as it is being melted. You will find this, classic but revisited Tiramisu Bûche in December Menus.
So let's see you very soon at La Classe de Cuisine !