Ancestrale et universelle, d'origine terrestre, la soupe est dotée d'un fort pouvoir symbolique et énergétique. Rien ne vaut une soupe "maison"… Nourrissante, fortifiante, elle fait partie depuis longtemps des préceptes alimentaires. C'est bien connu, pour grandir, on doit manger de la soupe…
D'une évidente richesse nutritionnelle, la soupe garantit un apport en vitamines et en sels minéraux. Froide ou chaude, elle est généralement servie au début du repas. La plupart des soupes traditionnelles sont composées de légumes cuits, auxquels on ajoute parfois diverses viandes ou poissons et matières grasses, comme du beurre, de la crème fraîche ou encore du fromage frais comme ici, dans cette Soupe glacée aux Courgettes & Fromage Frais.
Alors n'hésitez pas et retrouvons-nous vite sur Laclassedecuisine.com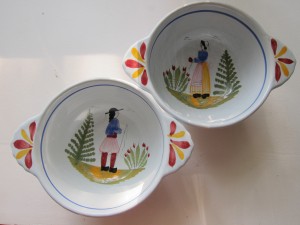 Ancient and universal, having terrestrial origins, the soup has a strong symbolic power and energy. Nothing beats a "home made" soup … Nourishing, restorative, it has long been part of the dietary laws. A well known saying, says in order to grow, we must eat soup…
Having an obvious nutritional value, soup guarantees a contribution of vitamins and minerals. Soup can be hot or cold, and is usually served at the beginning of the meal. Most traditional soups are made from cooked vegetables, which are sometimes topped by various meat or fish and fat, such as butter, sour cream or cream cheese as here in this Chilled Zucchini & Fresh Cheese Soup.
So do not hesitate and lets meet quickly at Laclassedecuisine.com