La crêpe combine bien des atouts et séduit petits et grands tout au long de l'année en France comme à l'Etranger. Ancrée dans les valeurs bretonnes, la crêpe évoque tout de suite des moments complices en famille, avec des amis.
La composition d'une pâte à crêpe est tout à fait saine, à base de farine (blanche ou complète), œuf et lait. Salées ou sucrées, les crêpes peuvent constituer la base d'un repas équilibré si on choisit correctement ses ingrédients.
Voici donc aujourd'hui un plat équilibré et qui plaira sûrement à tous : Crêpes fourrées aux Epinards & Gruyère. Vous pouvez même préparer ce plat à l'avance pour que vous n'ayez plus qu'à le mettre au four au moment du repas; il sera tout aussi bon. Maintenant, n'oublions pas que nous arrivons à la Chandeleur alors si vous voulez faire plaisir à tous faites vite ce Gâteau de Crêpes. Mmmmm !

Bon Appétit sur Laclassedecuisine.com !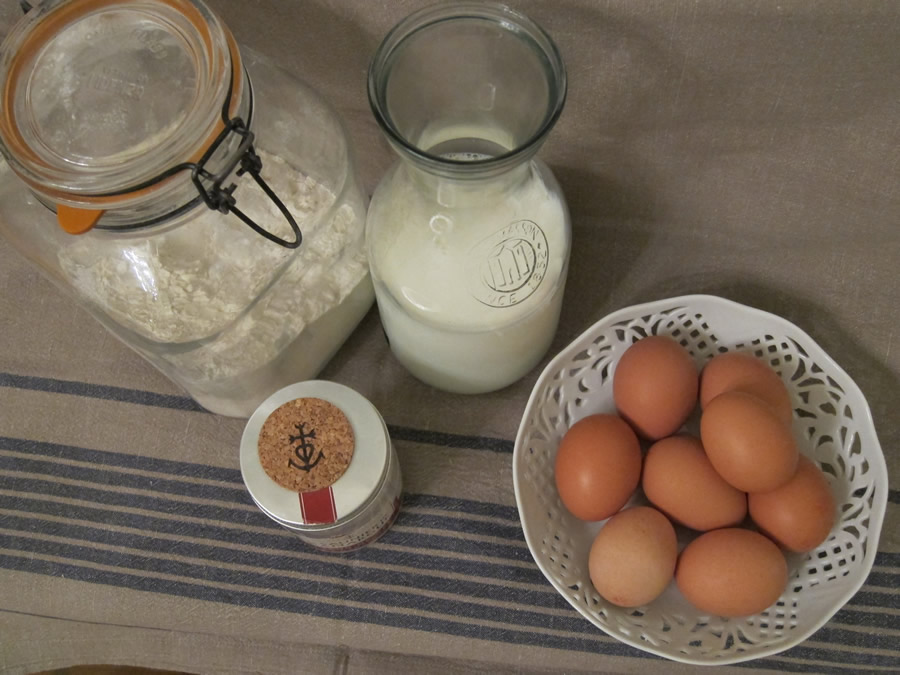 The crepe combines many strengths and attracts big and small ones throughout the year in France and abroad. Steeped in Brittany values, the crepe immediately evokes complicity moments with family and friends. 
The composition of a pancake batter is quite well-balanced: flour (white or plain), egg and milk. Sweet or savory, they can form the basis of a good meal if the ingredients are chosen properly.
Here is a nice meal that will please everyone: Baked Pancakes stuffed with Spinach & Gruyere. You can even prepare this dish in advance so that you only have to put it in the oven at mealtime; it will be just as good. And don't forget that in a few days it will be Candlemass and if you want to please everybody make this yummy Crêpes Cake.
Bon Appétit at Laclassedecuisine.com !