May has got to be one of the best times of the year for cooking. There is so much good stuff springing to life in the fields.
Asparagus is at its peak and British people are lucky enough to have some of the best on their doorstep, in the Wye Valley.
Going to the fresh market we can buy these beautiful green stems and cook these Asparagus and enjoy them in this light and fluffy Asparagus Mousseline Sauce. Try also these Asparagus and Ricotta Fritters.
These green tips are among our most prized vegetables and on top of that, they are very low in calories. So…
Bon Appétit at laclassedecuisine.com !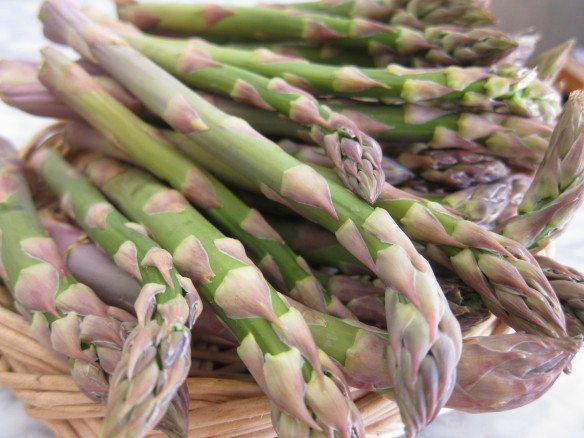 Mai est l'un des meilleurs mois de l'année pour cuisiner. Il y a tellement de bonnes choses à trouver dans les champs et dans les fermes.
L'asperge est à son apogée et les Britanniques ont la chance d'avoir l'une des meilleures sortes à leur porte, dans la vallée de la Wye.
Allez au marché pour acheter ces belles tiges vertes et cuisinez ces Asperges avec une sauce fine et légère comme ici avec ces Asperges Sauce Mousseline ! Mais Essayez aussi ces Blinis aux Asperges et Ricotta.
Ces pointes vertes sont parmi nos légumes les plus prisés et en plus de cela, ils sont si faibles en calories. Alors …
Bon Appétit sur laclassedecuisine.com !