Entre le pain et la brioche, ces petits gâteaux agrémentés de raisins ou autres fruits secs ou non, se dégustent au petit déjeuner, à l'heure du goûter ou du thé. C'est-à-dire à toute heure et sont tout simplement excellents natures, beurrés et/ou confiturés…
Petits pains britanniques, les scones sont très populaires en Grande-Bretagne bien sûr, mais aussi en Irlande, aux Etats-Unis, en Australie, en Nouvelle-Zélande, au Canada et depuis quelques années arrivent en force et avec succès en France.
Les Scones, nous viennent tout simplement… d'Ecosse! et plus précisément de Scone, où se trouve le magnifique palais de Scone. Lieu où les rois des Scots ont été intronisés.
On accompagne souvent les scones de clotted cream, une sorte de crème fraîche originaire des Cornouailles.
Quant aux biscuits, leur origine vient du temps des marins au Moyen-Age. Pour pouvoir manger à leur faim pendant leurs longues traversées, les marins emportaient de la farine, de l'eau et des oeufs pour pouvoir cuisiner à bord. Ils cuisinaient donc une pâte à base de farine d'eau et d'oeufs frais, et cuisaient celle-ci deux fois pour que le biscuit supporte le voyage sans être abîmé. Ils ont donc appellé cela Bis-cuit .
Ces biscuits sont très connus et appréciés aux Etats-Unis. On les sert surtout en accompagnement d'un repas puisqu'ils ne contiennent pas de sucre à la base.
Aujourd'hui, la différence entre ces deux petits gâteaux n'est pas énorme mais je vous révèle ici mes deux recettes préférées qui ne sont autre que celles recoltées durant mon séjour aux Etats-Unis d'abord, puis mon installation en Angleterre car plusieurs amies me les ont réclamées. Ces recettes se nomment "Scones Crémeux" mais aussi "Biscuits Moelleux". Alors voilà…dites-moi ce que vous en pensez et à très bientôt sur La Classe de Cuisine!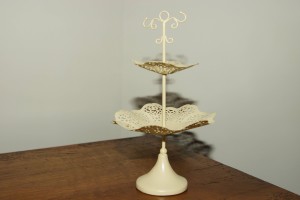 Between bread and brioche, these small cakes decorated with various dried fruits or not, are eaten at breakfast or tea time. That is to say at any time and are just excellent plain, buttered and /or with marmelade …
These British scones are very popular in Britain of course, but also in Ireland, the United States, Australia, New Zealand, Canada and in recent years come with success in France. Scones, are coming from … Scotland! and more specifically from Scone, where the magnificent Scone Palace is situated. Place where the kings of the Scots were inducted. Scones are often accompanied by clotted cream, which is a sort of thick cream originally from Cornwall.
As for biscuits, their origin is from the time of seamen in the Middle Ages.To stay off hunger during their long journeys, sailors carried off flour, water and eggs to cook on board. So they cooked a paste of flour and water with fresh eggs, and baked it twice so that the biscuit supports the trip without being damaged. That is why they called it Bis-cuit (that means cooked twice).
These small cakes are well known and appreciated in the United States and are used mainly as an accompaniment to meals as they contain basically no sugar.
Today, the difference between these two small cakes is minimal but I reveal here my two favorite recipes that are no other than those collected during my stay in the U.S. first, and then my installation in England, because several friends have asked for it. These recipes are called "Creamy Scones" but also "Fluffy Biscuits". So here we are… Please tell me what you think of it… And see you soon at La Classe de Cuisine !