Rhubarb was used as a medicine in ancient China because it is a good source of fibre and contains moderate levels of vitamin C and calcium. Around this time of year you can start to find fantastic rhubarb stalks in your local markets.
There are two basic types of rhubarb found in markets and larger grocery stores. First: the older, traditional variety, with thicker, greener stalks. Second: the more intensely-coloured kind. The deep red stalks certainly make for brighter, more attractive dishes. The concentrated colour indicates concentrated tartness, and the greener stalks have a nicely balanced, mellow flavour.
Now, you know precisely how to use both varieties and choose the right variety for making this delicious Rhubarb Tart, this Rhubarb Cake and this so Britishly Rhubarb Crumble and…
Bon Appétit at laclassedecuisine.com !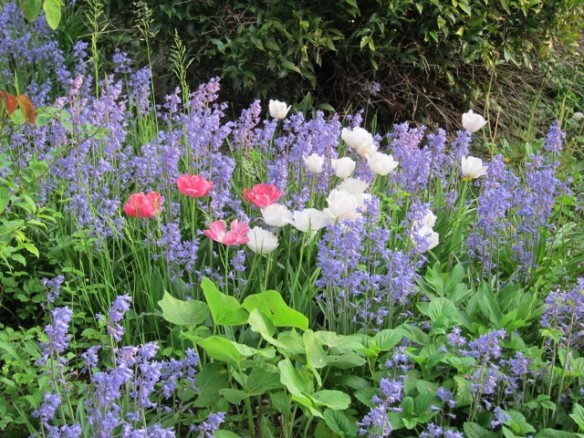 La Rhubarbe était utilisée comme médicament dans la Chine ancienne. Nous savons aussi que la rhubarbe est une bonne source de fibres et contient des niveaux intéressants de vitamine C et de calcium. A cette époque de l'année vous pouvez commencer à trouver de très belles rhubarbes sur les étals des marchés locaux.
Il existe deux types de rhubarbe. La verte est la plus courante, avec des tiges plus épaisses. Ensuite, la rouge, la plus intense en couleur avec des tiges rouges profonds, est idéale pour faire des plats attrayants. La couleur indique aussi une acidité plus concentrée, alors que les tiges vertes ont une saveur plus douce et bien équilibrée.
Maintenant, vous savez exactement quelle variété utiliser et faire le bon choix pour cette délicieuse Tarte à la Rhubarbe, ce Cake à la Rhubarbe et encore ce Crumble à la Rhubarbe si délicieusement British et…
Bon Appétit sur laclassedecuisine.com !