Les herbes aromatiques ne sont habituellement pas consommées en grande quantité. Utilisées comme assaisonnements, elles ne peuvent donc pas procurer tous les bienfaits santé qui leur sont attribués. Reste que l'ajout de ces herbes aux aliments, de façon régulière et significative, permet de contribuer, à l'apport en antioxydants de l'alimentation, même si à elles seules, elles ne peuvent répondre aux besoins en antioxydants du corps.
Quelques chercheurs ont évalué la capacité antioxydante des fines herbes et tous s'entendent pour dire que ces herbes fraîches démontrent une capacité antioxydante non négligeable, parfois même plus élevée que celle de certains fruits et legumes.
l'estragon a été classé en quatrième position quant à sa capacité antioxydante parmi une dizaine d'herbes, après la sauge, le thym et la menthe.
Alors n'hésitez plus à les utiliser comme ici dans cette recette de Merlu à l'Estragon et à l'Orange.
La menthe, vous l'utiliserez sans modération dans vos desserts pour relever leur goût comme ici avec ces Fraises à la Menthe et aussi en tisane avec son arôme doux et sa saveur animée. Enfin, sachez que la menthe soulage rapidement vos maux d'estomac. Alors…
A très bientôt sur la Classedecuisine.com !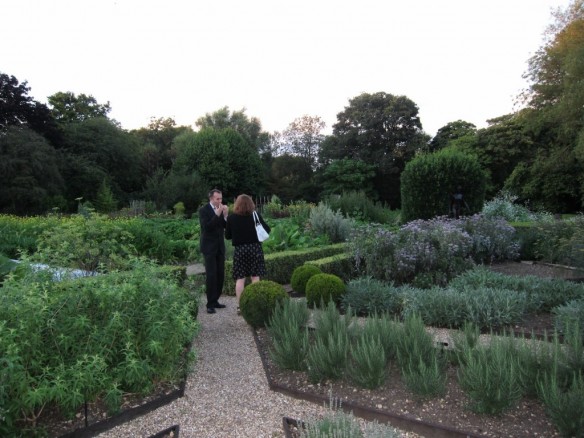 Herbs are not usually consumed in large quantities. Used as seasonings, they therefore cannot provide all the health benefits usually associated with them. Adding these herbs to food still contributes to the antioxidant intake of food and supplies some of the antioxidants needed for the body.
Some researchers have evaluated the antioxidant capacity of fresh herbs and all agree that they demonstrate significant antioxidant capacity, even more than some fruits and vegetables.
Tarragon was ranked fourth on its antioxidant capacity among a dozen herbs, after sage, thyme and peppermint.
So do not hesitate to use them as in this recipe of Hake with Tarragon and Orange.
Peppermint can be used without moderation in your desserts to get a delicious taste like Strawberries with Peppermint and also as tea with its sweet aroma and vibrant flavor. By the way, as a note, peppermint quickly relieves stomach pain… 
See you soon at Laclassedecuisine.com !