Débouchez les propriétés bénéfiques d'un verre de vin et les Bienfaits pour la santé ne peuvent pas être en tête lorsque vous sirotez du vin rouge. En revanche, les études montrent qu'un verre par jour réduit le risque de maladies cardiaques, et les ulcères.
Le vin contient des polyphénols protecteurs, et des études ont montré qu'un antioxydant présent dans la peau des raisins rouges, aide à prévenir la peau du vieillissement. En préparant cette Cocotte d'Agneau & Pommes de Terre Nouvelles à servir avec un verre de Carmenère, vin rouge doux, épicé qui va brillamment avec des plats de viande en sauce, vous complétez l'image.
Le vin contient aussi du resvératrol, qui peut également être trouvé dans le thé vert, le cacao et l'arachide. Mais vous avez toujours besoin de boire de l'eau !
Et bon Appétit avec La ClassedeCuisine.com !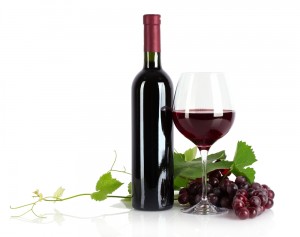 Uncorking the heart-friendly properties of a glass of wine and health benefits may not be on top of your mind when you are sipping a glass of red wine. But studies show that a daily glass reduces risk of heart disease and ulcers.
Wine contains protective polyphenols that reduce endothelia. Studies have found that an antioxidant present in the skins of red grapes, helps prevent the skin from ageing. So, this Lamb Casserole & New Potatoes served along a glass of Carmenere, this soft, spicy red wine that goes brilliantly with spicy meat dishes, will complete the picture.
Wine contains resveratrol, that can also be found in green tea, cocoa and peanuts. But you still need to drink water!
And Bon Appétit at La Classe de Cuisine.com !