Ronds, blonds, rouges ou blancs, les oignons et les échalotes multiplient les goûts et les couleurs dans la cuisine.
Comme l'ail, l'oignon et l'échalote appartiennent à la famille des Allium. Pour se protéger de ses prédateurs, ces bulbes que nous cultivons ont une tactique originale : En cas d'agression, ils libèrent des substances chimiques contenant du soufre, celles-là même qui sont à l'origine de leur odeur forte et de leur goût prononcé.
Heureusement, cette défense efficace vis-à-vis des campagnols et des taupes ne peut rien contre les humains, c'est même elle qui fait toute la valeur des Allium, qui ont cette capacité à relever les plats. On sait aujourd'hui que la cnsommation d'Allium fait diminuer le taux de cholestérol. Alors pourquoi ne pas essayer cette recette de Tournedos de Dinde aux oignons confits. Toute simple à faire et saine par dessus le marché…
L'ail, l'oignon et l'échalote ont également des propriétés anti-inflammatoires qui sont connues depuis l'ancienne Egypte. Alors n'hésitez pas à consommer ces délices aux vertus bénéfiques.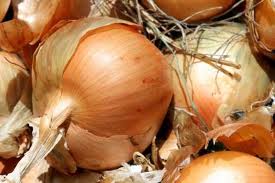 Round, blond, red or white, onions and shallots multiply tastes and colors in the kitchen.
Alongside garlic, onion and shallot belong to the Allium family. To protect themselves from predators, these bulbs that we crop have an original tactic: In case of aggression, they release chemicals containing sulfur, who are responsible for their strong smell and pronounced taste.
Fortunately, this effective defense vis-à-vis voles and moles can do nothing against humans, but it is she who makes the value of Allium, which has the capacity to spice up the food. We also know that the consumption of Allium lowers cholesterol. So why not try this simple and healthy recipe of Turkey Fillet Steaks with candied onions…
Garlic, onion and shallots also have anti-inflammatory properties that have been known since ancient Egypt. One should not hesitate to eat these delights with beneficial properties.