La chandeleur, quelle belle fête qui ravit surtout les enfants mais est loin d'être boudée par les adultes…
La chandeleur est d'abord une célébration d'origine religieuse, et appelée aussi la présentation du Christ au temple. Nous savons tous qu'elle célèbre la présentation du divin enfant, Jésus face au temple de Jérusalem ainsi que la purification de la sainte vierge, sa génitrice.
De nos jours, la date est fixée au 2 février. C'est donc l'occasion pour tous les gourmands de déguster des crêpes. Voici donc, cette fois-çi, le Gâteau de Crêpes, original, délicieux et facile à faire.
Dans le monde paysan, le 2 février symbolise également la sortie de l'hiver et le retour au travail agricole. Populaires sur l'ensemble du territoire français, les crêpes, telles qu'on les connaît aujourd'hui, n'existent finalement que depuis un peu plus d'un siècle. Elles possèdent différents noms selon les régions et le fait qu'elles soient fines, épaisses, croustillantes, moelleuses, grandes ou petites restent toujours les crêpes de la chandeleur!
Alors à très bientôt sur La Classe de Cuisine !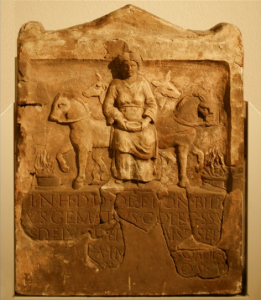 Candlemas, what a beautiful feast that delights children especially but is far from being shunned by adults…
Candlemas is primarily a celebration of religious origin, and also known as the Presentation of Christ in the Temple. We all know it celebrates the presentation of the divine child, Jesus facing the Jerusalem temple and the purification of the Virgin Mary.
Nowadays, the chosen date is 2nd, February. This is an opportunity for all gourmet to enjoy pancakes or crêpes. Here is the Crêpes Cake, original, delicious and easy to make.
In the rural world, February 2nd, also symbolizes the end of winter and the return to agricultural work. Popular throughout the whole French territory, crêpes, as we know them today, are finally only well known for over a century. They have different names depending on the region and the fact that they are thin, thick, crunchy, soft, large or small, but they are always Candlemas crêpes!
So, enjoy your crêpes and see you soon at La Classe de Cuisine !