La cuisine Catalane est une cuisine méditerranéenne qui provient d'une tradition très ancienne. La coca est à la Catalogne ce que la pizza est à la région napolitaine.
Cette recette typiquement catalane dont je veux vous parler est, en fait, une pâte à pain couverte d'aubergines et/ou poivrons rouges cuits au four, que l'on arrose d'huile d'olive et parsème d'ail. On peut aussi l'enrichir avec des harengs ou des sardines.
A l'origine, c'était un plat que l'on préparait pour les fêtes, car elle peut se préparer à l'avance et se manger froide, coupée en morceaux, servie comme des canapés, et surtout elle peut se manger à la maison et aussi dans la rue.
Cette garniture de poivrons rouges et d'aubergines au four est un plat très apprécié, dans la cuisine catalane. Alors, n'hésitez plus à vous mettre les mains dans la pâte avec cette recette toute simple, même si elle vous paraît longue, et préparez vous aussi cette Coca aux Aubergines avec laquelle vous régalerez tout le monde.
Alors… à très bientôt sur Laclassedecuisine.com !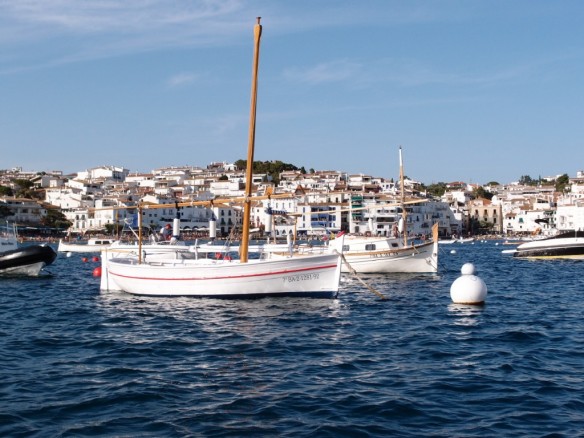 Catalan Cuisine is a Mediterranean Cuisine, which comes from a very ancient tradition. Coca is for Catalonia what pizza is for Napolitan region.
In fact, this typical Catalan recipe is actually a bread dough covered with eggplant and / or red peppers which have been baked in an oven, spread with Olive Oil and sprinkled with garlic.
One can also be enriched with herring or sardines.
Originally it was a dish that was prepared for feasts, as it can be prepared in advance and be eaten cold, cut into pieces, served as canapés, and above all it can be eaten at home and also in the street.
This oven-cooked trim of red peppers and eggplants is a popular dish in Catalan cuisine. Do not hesitate to knit the dough with this simple recipe, even if you think it is quite long, so that you can also prepare this Aubergine/ Eggplant Coca that everyone will enjoy.
And… see you soon at laclassedecuisine.com !