La gourmandise n'est pas incompatible avec notre équilibre nutritionnel. Des menus bien équilibrés peuvent aussi répondre à nos attentes gustatives !
Plus nous avançons dans le mois et plus nous aurons le choix de légumes, de fruits mais aussi de viandes et poissons, comme par exemple le saumon dont c'est la saison du frai en rivière. Cette saison dans laquelle diverses espèces de poissons sont sexuellement actives.
Tout cela nous aide à préparer nos tables printanières. Convivialité, mais aussi simplicité, sont les maîtres mots de nos recettes du jour qui, basées sur des produits frais, peuvent contribuer à développer "un esprit sain dans un corps sain".
Voici donc, tout d'abord, la recette des Croustillants de Saumon. Ils sont faciles à réaliser et tellement appétissants. Ensuite, pour finir sur une note sucrée, onctueuse mais très rafraîchissante en même temps, je vous propose l'une de mes recettes fétiches, dont mes filles sont aussi très "accros", qui n'est autre que Ma Crème Caramel… Ces deux recettes s'associent très bien dans un menu.
Et à très bientôt sur La Classe de Cuisine !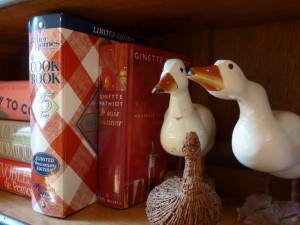 Greediness is not incompatible with our nutritional balance. Well-balanced menus can also meet our tasty expectations !
The more we advance in the month and the more we have the choice of vegetables, fruits but also meat and fish, like salmon whose it is the spawning season in the river. This season in which fish species are sexually active.
All this helps us to prepare our Spring tables. Friendliness, but also simplicity are the hallmarks of our recipes of the day, based on fresh produces, can help to develop "a healthy mind in a healthy body".
Then, first of all, let's test the recipe for Crispy Salmon. They are easy to make and so appetizing. Then, to finish on a sweet, creamy but also refreshing note, I suggest one of my favorite recipe, that my daughters are also very "addicted to", which is none other than My Creme Caramel … Both recipes combine well in a menu.
And let's meet again soon at La Classe de Cuisine !