Serves 4                            Preparation & Cooking time 15 minutes
350 g (1 1/4 lb) Gnocchis
100 g (4 Tbsp) fresh goat cheese
15 cl (1/2 cup) double cream
1 pinch Espelette pepper
50 g (2 Tbsp) grated cheese
1 pinch fresh thyme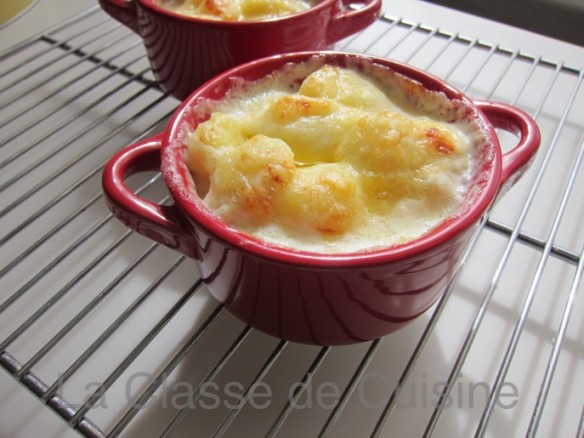 In a skillet, heat over medium heat the cream and goat cheese, diced. Mix well so that the goat cheese melts.Then add Espelette Pepper and thyme.
Meanwhile, cook the gnocchis according to the package directions. Once cooked, dispose the gnocchis in small casseroles or ramequins. Top with your goat cheese cream and sprinkle with grated cheese. Put for a few minutes under the broiler of your oven.
Once the cheese is melted and golden, remove the casseroles from oven and serve immediately, accompanied by any meat or just a green salad.

Print / Imprimer