Ingredients for 4 people:
1 can white tuna in brine (drained weight 150 g)
1 lime
12 coriander (cilantro) leaves
2 tablespoons fromage frais cheese or labne cheese
1 pinch paprika
Salt and pepper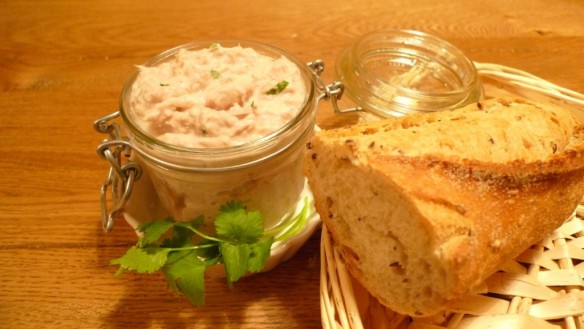 Drain the tuna. Rinse, pat dry and chop the coriander/cilantro. Mash the tuna with a fork. Mix it with your labne cheese, lemon juice, chopped coriander, paprika and salt and pepper.
Divide the mixture into glasses or ceramic pots and place in the fridge for 2 hours and leave it in a cool place until ready to serve.

Print / Imprimer