Serves 6                            Preparation and Cooking time 25 minutes
6 sheets filo pastry
2 logs of fresh goat cheese
40 g raisins blond
3 sprigs of fresh mint
40 g butter, melted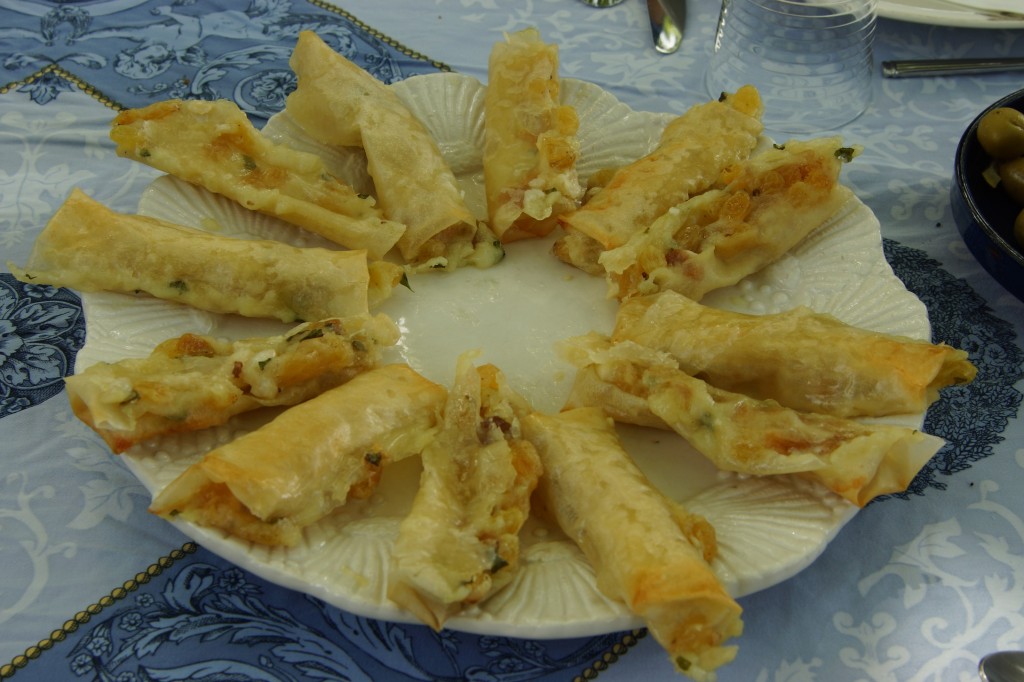 Put the raisins in a bowl of warm water.
Smash your goat cheese rolls with a fork and add the drained raisins and a dozen mint leaves with some pepper.
Preheat oven to 180 ° C. Cut the filo pastry in half with scissors. Place in the center of each half sheet one tablespoon of the stuffing, forming a long sausage. Fold the two sides of the leaf over the filling and roll up tightly to form a cigar wetting the edge so that it sticks better.
Put them side by side on a baking sheet lined with baking paper and brush them with melted butter. Bake for about 15 minutes.
Serve warm, with a ice clod Gaspacho ( cold tomato soup) and sprinkle your rolls with mint sprigs if you like.

Print / Imprimer