Primrose also called Primula or Cowslip, is one of the first flowers of spring. It is found on market places or in plastic trays in supermarkets because it is edible. We can keep them for two or three days in the refrigerator as we do for fresh herbs or as a bunch in a glass with a little water. In addition to its fruity and slightly lemony taste, we love the colour.
Do not hesitate to place them on salads to brighten things up, on soups or crystallised in sugar.
Chocolate fans and new recipe lovers need to try without delay these Brownie Cookies and Neapolitan Cake, also decorated with spring flowers! So…
Bon Appétit at Laclassedecuisine.com !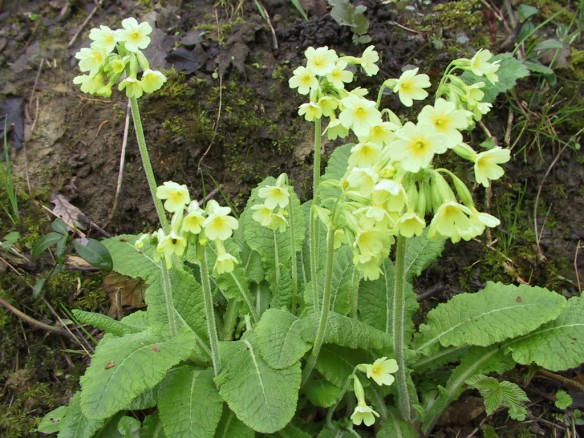 La Primevère aussi appelée Coucou, est l'une des premières fleurs du printemps. On la trouve sur les marchés, ou sous barquette plastique en grandes surfaces, et elle est aussi comestible. On peut la conserver deux ou trois jours au réfrigérateur comme les herbes aromatiques, ou en bouquet dans un verre avec un fond d'eau. Quand on la déguste, en plus de son goût fruité, légèrement citronné, on l'aime pour sa couleur.
N'hésitez donc pas à la disposer au dernier moment sur des salades pour les égayer, des potages pour les décorer ou bien encore cristallisée dans le sucre.
Enfin, si vous aimez le chocolat, je vous propose de découvrir ma nouvelle recette de Brownies façon Cookies et, si vous voulez une recette fleurie, ce Gâteau Napolitain, décoré de fleurs du printemps. Alors…
Bon Appétit sur Laclassedecuisine.com !

Print / Imprimer